Sports have always been a passion for Jaspreet. Her family struggled economically and there weren't many sporting opportunities available to Jaspreet or other girls in her town of Rurka Kalan.
 
"From my childhood, I was very curious about sports and I participated in games during school time. But after school, there was no opportunity for girls in the community, no after school sports or clubs."
After finishing school, her love of sports led Jaspreet to the Youth Football Club (YFC) in Rurka Kalan in 2013, a partner of ours. She became the first woman to join YFC, both in terms of instructors and students, when she was appointed as a sports teacher for the girls' primary school in Rurka Kalan.
"I felt very happy to be reconnected with sports. The lack of opportunity when I was younger meant that I couldn't play sports outside of school time. Now, I was using sports to teach children life skills and values."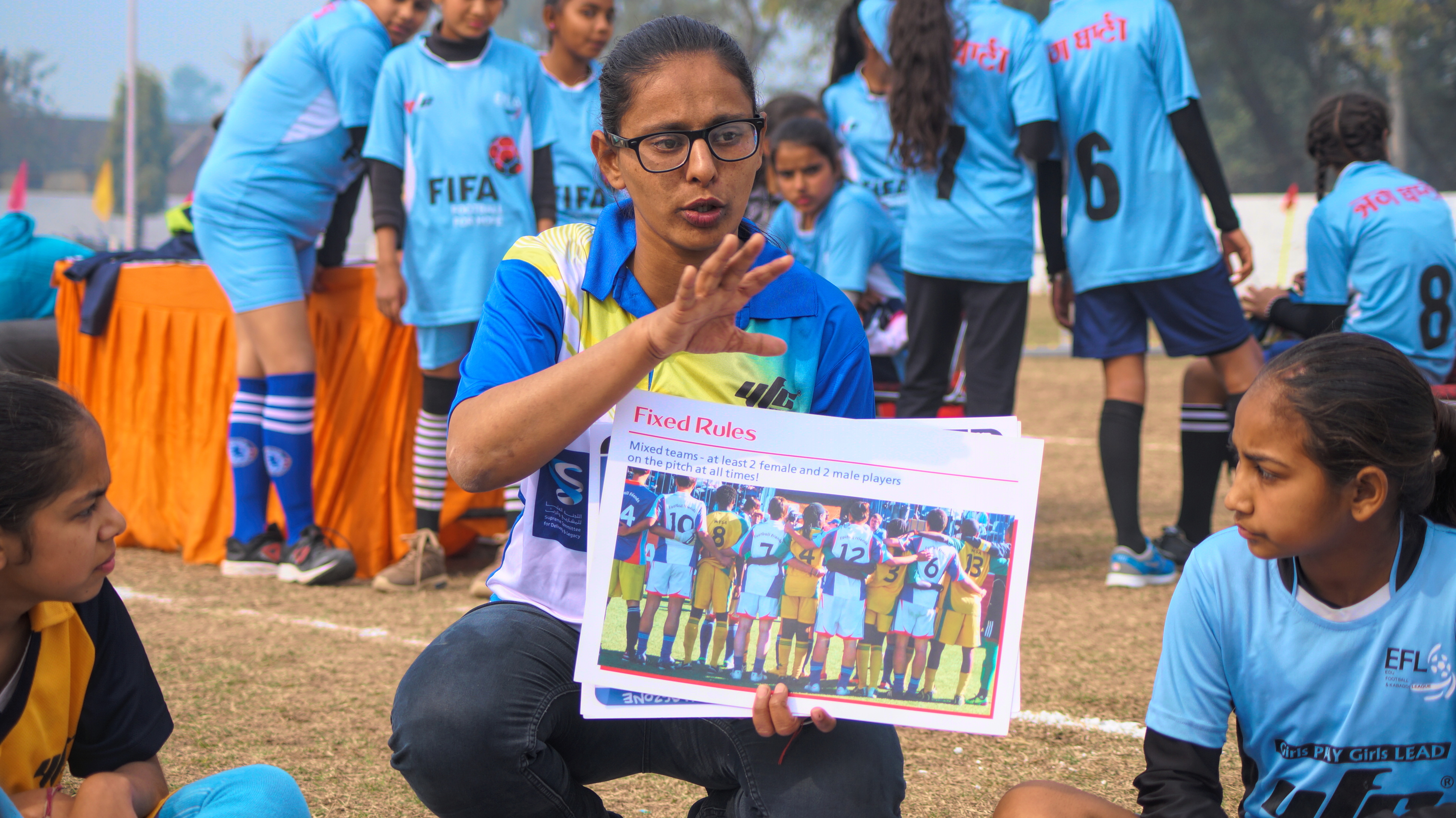 Like the beneficiaries of her programs, sports have also changed Jaspreet's life. In 2015, the United Nations Office on Sport For Development and Peace (UNOSDP) invited her to attend a leadership camp in Japan.
"Japan was the turning point of my life. It was the first time I left my country; it was the first time I left my village, and for such a great opportunity," Jaspreet exclaims. "I interacted with so many different people, who I learned so much from".
Japan was the first of many football-based international trips, through which Jaspreet has been able to explore new countries and meet a diverse group of people.
In 2018, she travelled to Russia for the FIFA Foundation Festival and met our executive director, Nasser Al Khori, for the first time in person. She became a GA youth advocate and attended our inaugural Youth Festival in 2019, delivering her football for good and capacity-building workshops to an international group of attendees.