02 October 2023
Doha, Qatar – FIFA has partnered with Generation Amazing Foundation (GA), Qatar Foundation (QF), Qatar Football Association (QFA) and the Ministry of Education and Higher Education (MoE) in delivering a successful FIFA Football for Schools Capacity Building Workshop exclusively designed for women, which took place at the Education City Stadium on September 27 and 28, 2023.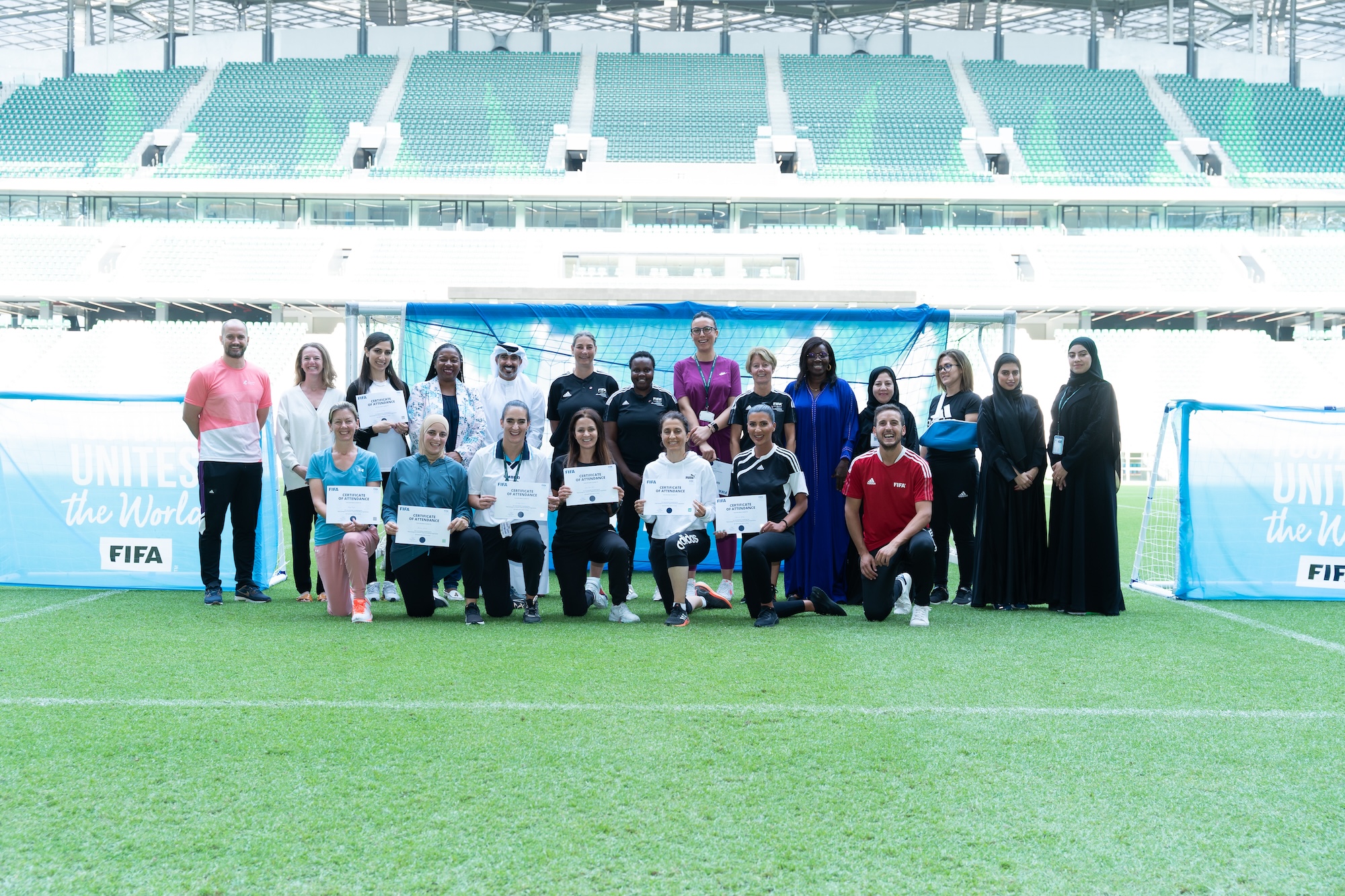 More than 40 instructors from the Ministry of Education and Higher Education and Qatar Foundation participated in the workshop, which was tailored exclusively for female teachers, reflecting GA, QF and FIFA's commitment to enabling women in the world of football and education. Maryam Noman Al-Emadi, Director of Educational Supervision Department and Coordinator of Sports Affairs at the Ministry of Education and Higher Education, explained that 32 physical education teachers were selected to attend the training workshop according to specific criteria, considering that most of the candidates have knowledge and experience in football in terms of training, refereeing, or playing the game. This workshop provided a unique opportunity for educators in the football community to enhance their skills and become advocates for positive change in their respective entities.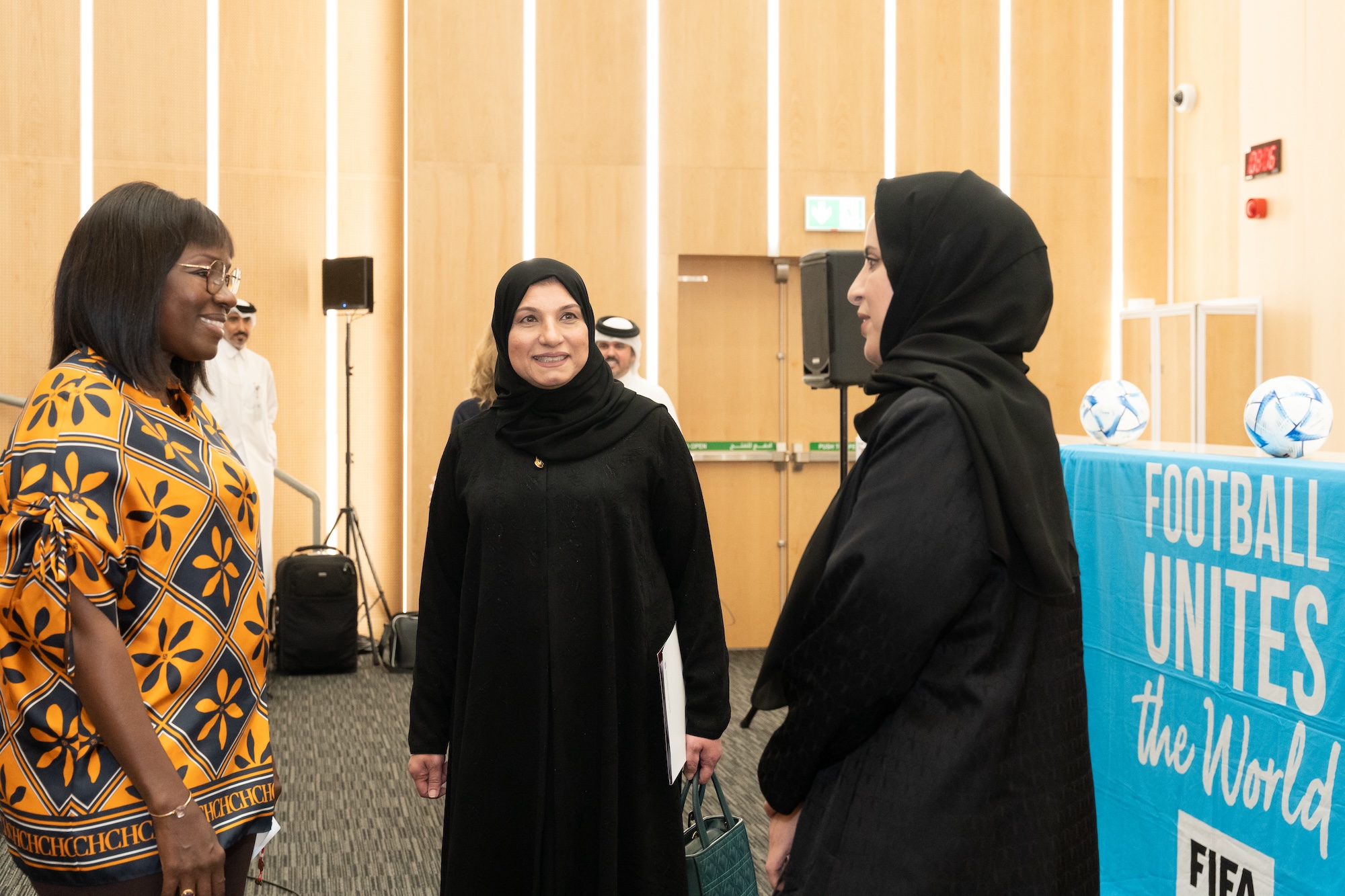 The two-day workshop offered a comprehensive curriculum covering various aspects of the Football for Schools programme, including coaching techniques, life skills integration, and the utilization of the F4S app and website. It also served as a platform for women from diverse backgrounds and regions to come together, exchange ideas, and learn from each other's experiences in football education.
"This is an important initial step in bridging the gap of gender equality in sports through the FIFA Football for Schools programme. In collaboration with our partners, we aim for it to be one of many other door-opening opportunities for women in the sport development field," said Fatimata Sidibe, Director of FIFA's Football for Schools programme.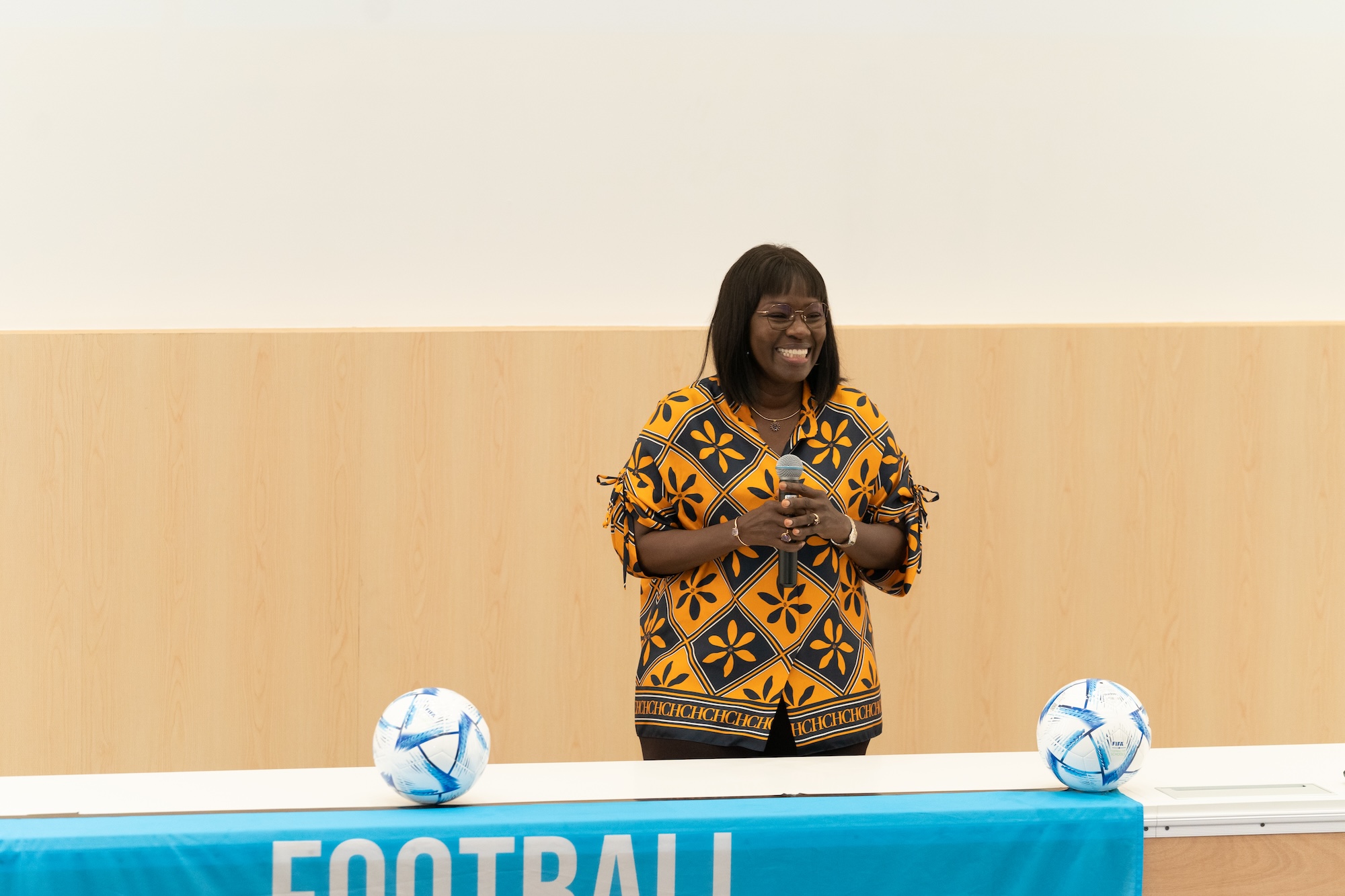 Abeer Al-Khalifa, President of QF's Pre-University Education, emphasized the positive impact of this ongoing programme on students across Qatar; "These types of workshops, training programmes and events are exactly what we aspire to offer in Education City Stadium. This spectacular venue is now becoming a hub dedicated to women's and girls' sports in Qatar, as part of the legacy of the FIFA World Cup Qatar 2022."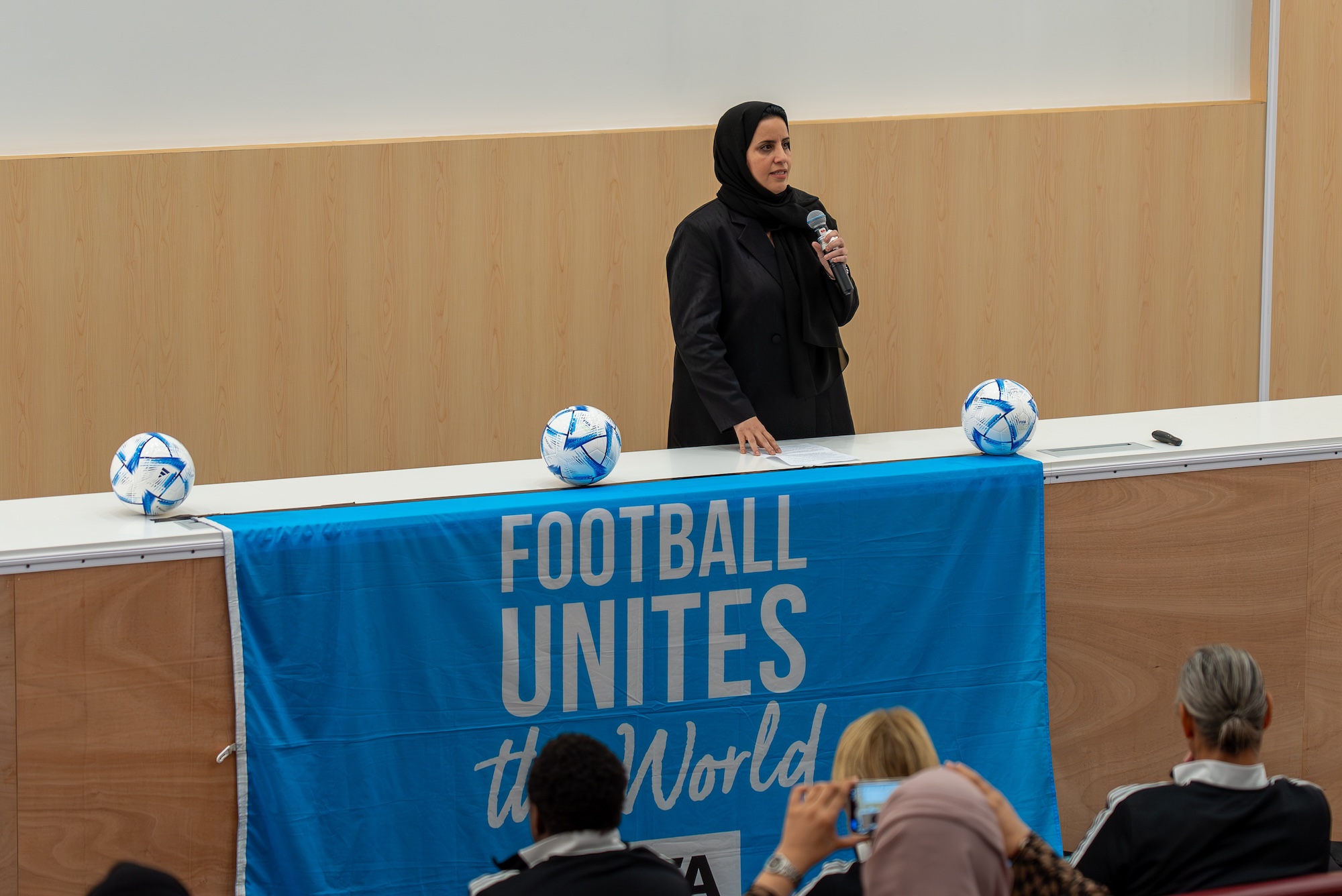 By conducting this workshop for women, GA, QF, and FIFA jointly aimed to support female teachers who can inspire the next generation. This initiative aligned with FIFA's broader commitment to promoting gender diversity in football and a key part of an MoU between GA, QF and FIFA aimed at benefitting communities as a legacy of the FIFA Qatar 2022 World Cup.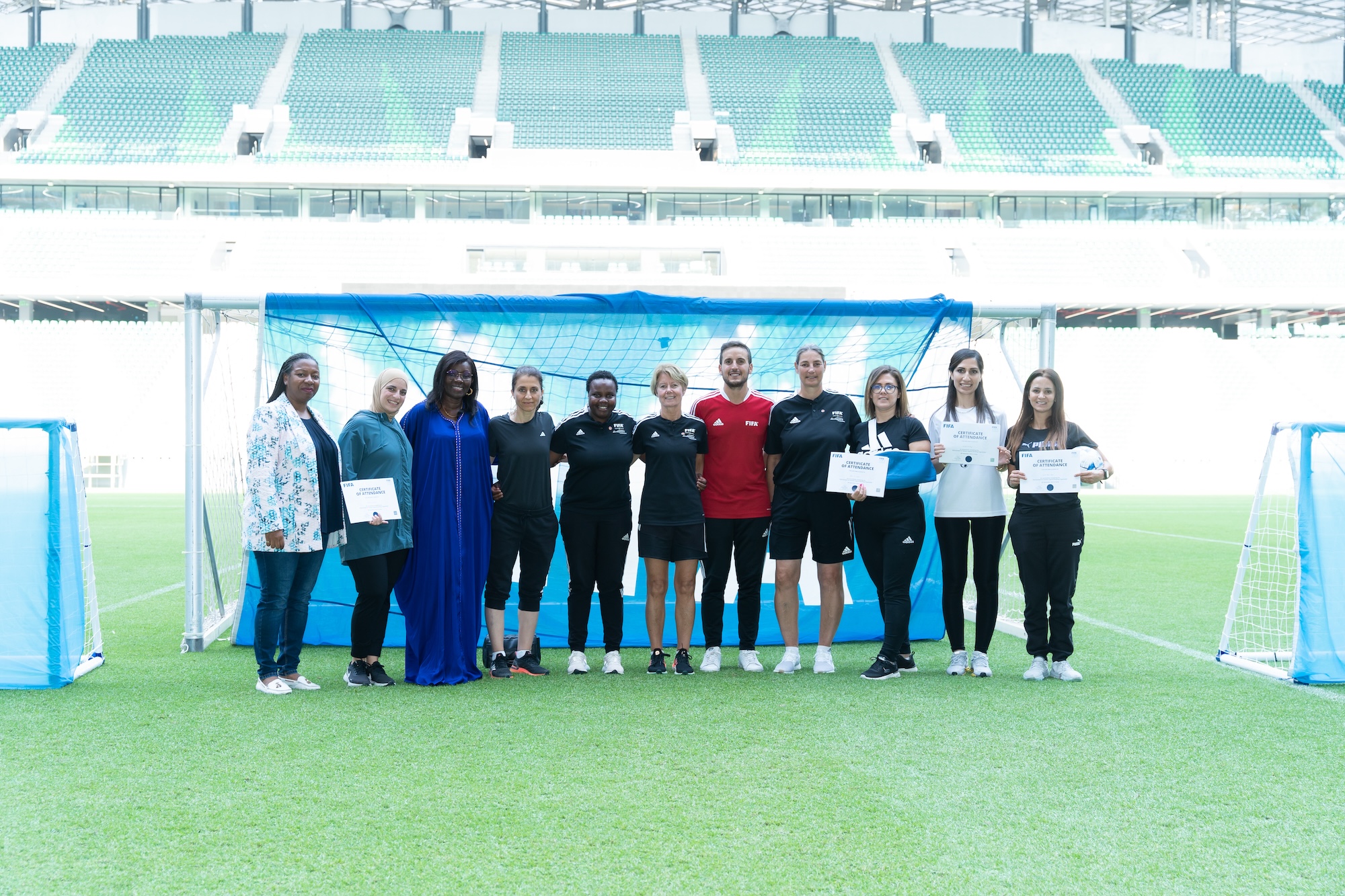 For media inquiries and further information, please contact Avantika Nair aa.nair@sc.qa and Jonathan Miseroy j.miseroy@sc.qa