Pitches
We have built & refurbished 30 football
pitches in under-privileged areas worldwide.
Through the construction of community football pitches, the delivery of comprehensive football for development training and the involvement of young people is made accessible, enabling our programme to reach some of the world's most excluded people, especially those experiencing high levels of deprivation.
2010-2013
18 pitches rehabilitated or built in Nepal, Pakistan, Lebanon and Syria.
2014
10 pitches rehabilitated or built in Jordan, Nepal and Pakistan.
2017-2018
27 pitches rehabilitated or built in Lebanon, Jordan, Nepal, Pakistan, India, The Philippines.
2019
2 pitches rehabilitated or built in India.
Read more
People
Sayed first learnt about Generation Amazing while transiting through Qatar as an evacuee from Afghanistan, before moving to Virginia in the United States. He now works as a translator and journalist and is studying for his master's degree. Sayed quickly involved himself in many activities that were held at the compound. As a result, he learnt more about football for development and was selected later selected to join the Generation Amazing Youth Advocate programme, which he continues to engage in from Virginia. Sayed took part in Generation Amazing's 6th of April panel for the International day of Sport for Development and Peace at The World Federation of United Nations Associations as a keynote speaker (WFUNA), where he spoke about the impact that Generation Amazing had on him by saying, "The days at Generation Amazing taught me that no matter what was going on in life, no matter where you were or where you came from, sports have always brought people together and brought smiles to billions of people worldwide. So, I'm speaking to you today, and to millions of people worldwide, to tell you that Sports save lives and bring us all together, regardless of the dark times."
Nour Loubani, Qatar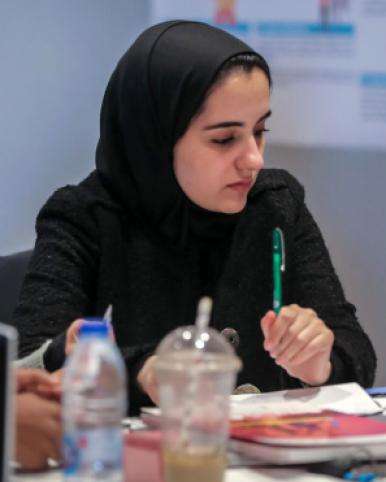 Nour is passionate about the positive impact Generation Amazing has had on her life as a Sports Science student at Qatar University. She expressed that GA plays a big role in her education as she is able to implement the Football for Development training she has had with GA, into her university courses, which often earns her a good grade with her professors. She was first introduced to GA at the Festival 2019, which she says was one of the best experiences she has had. Her favourite part was interacting with so many other like-minded youths from all over the world, in which she was able to really understand and implement what F4D really meant. Since graduating as a 2021 Youth Advocate, Nour has refused for her journey with GA to end there, and has since joined the team as a coach for the ability friendly classes, amongst many other activities. Nour is especially grateful that GA has opened up many opportunities for her within the industry including her most recent trip to Jordan at the 'Future Leaders in Football' workshop that was organised by the German Corporation for International Cooperation's (GIZ) and the German Football Association sport for development program.
Sayed Alam, Afghanistan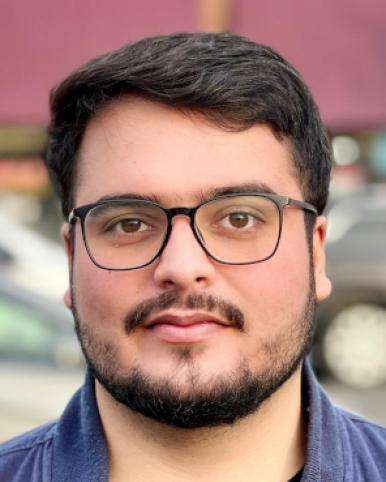 Sayed first learnt about Generation Amazing while transiting through Qatar as an evacuee from Afghanistan, before moving to Virginia in the United States. He now works as a translator and journalist and is studying for his master's degree. Sayed quickly involved himself in many activities that were held at the compound. As a result, he learnt more about football for development and was selected later selected to join the Generation Amazing Youth Advocate programme, which he continues to engage in from Virginia. Sayed took part in Generation Amazing's 6th of April panel for the International day of Sport for Development and Peace at The World Federation of United Nations Associations as a keynote speaker (WFUNA), where he spoke about the impact that Generation Amazing had on him by saying, "The days at Generation Amazing taught me that no matter what was going on in life, no matter where you were or where you came from, sports have always brought people together and brought smiles to billions of people worldwide. So, I'm speaking to you today, and to millions of people worldwide, to tell you that Sports save lives and bring us all together, regardless of the dark times."
Read More