27 May 2022
The Generation Amazing Foundation – a FIFA World Cup Qatar 2022™ legacy initiative launched by the Supreme Committee for Delivery & Legacy (SC) – and the International Federation of Red Cross and Red Crescent Societies (IFRC) have marked the completion of an 18-month project that has positively impacted youth in four countries.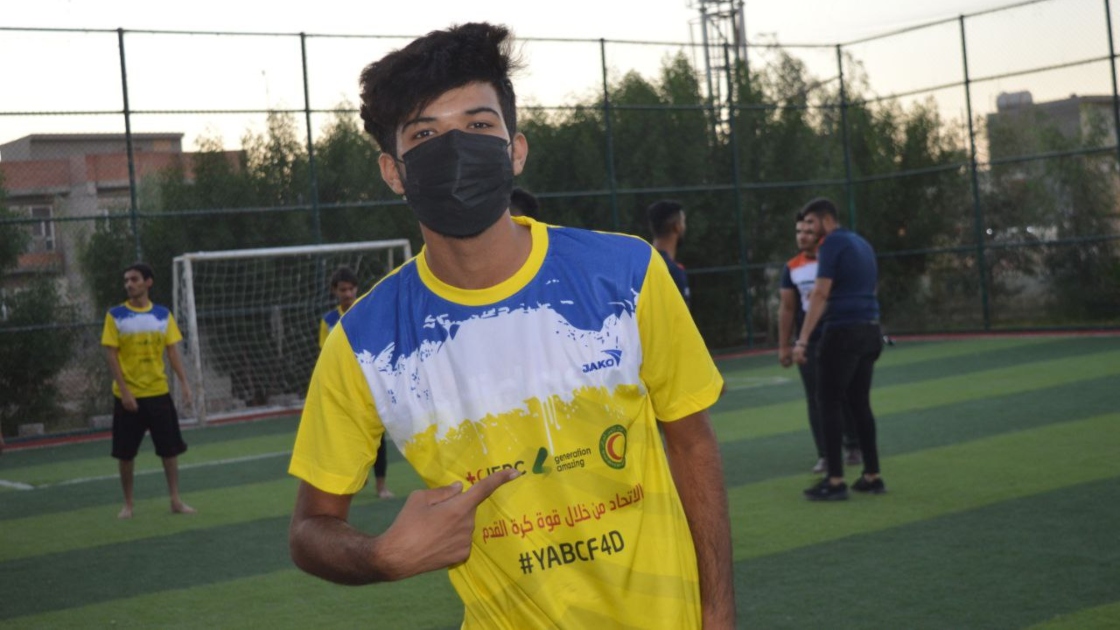 The project, titled 'Uniting Through the Power of Football', helped promote peace, resilience and inclusion among youth in disadvantaged communities in Argentina, Iraq, Myanmar and Uganda. Youth benefitted from Generation Amazing's football for development methodology, which leverages the sport to teach key life skills such as leadership, unity and gender equality, in collaboration with the IFRC's Agents of Behavioural Change project. Both programmes have been combined and adapted to meet local context needs and challenges in the respective countries that have been made worse due to the COVID-19 pandemic.
The joint programme has reached 1,400 direct beneficiaries and 19,000 total beneficiaries in 24 communities through its hybrid curriculum and 72 different micro-projects. In nine communities in Argentina, the programme included the refurbishment of football pitches and sports venues to provide safe spaces for dialogue, exercising and playing, while learning key life skills with a specific focus on holistic first aid, health education, nutrition and holistic health promotion, parental skills and care. In Iraq, activities took place in five regions including the capital city, Baghdad, and included the renovation of local youth centres and football pitches, football tournaments, cultural events, mobile theatre and training courses. In Uganda, projects were targeted at reducing unemployment among young people through skills-based training and entrepreneurship opportunities, while in Myanmar, the project focused on issues including gender equality, intercultural and interreligious dialogue, environmental protection, mental health and psychosocial support, non-discrimination, respect for diversity and social inclusion.
H.E. Hassan Al Thawadi, Secretary General of the SC, said: "I am proud to see Generation Amazing and the IFRC making a positive impact on the lives of young people around the world. Through the transformative power of football, we are educating and empowering youth, including refugees and displaced peoples, in disadvantaged communities. This is yet more evidence of the power of Qatar 2022 and our drive to ensure the first FIFA World Cup in the Middle East and Arab world makes a major impact – not only in this region but across the globe."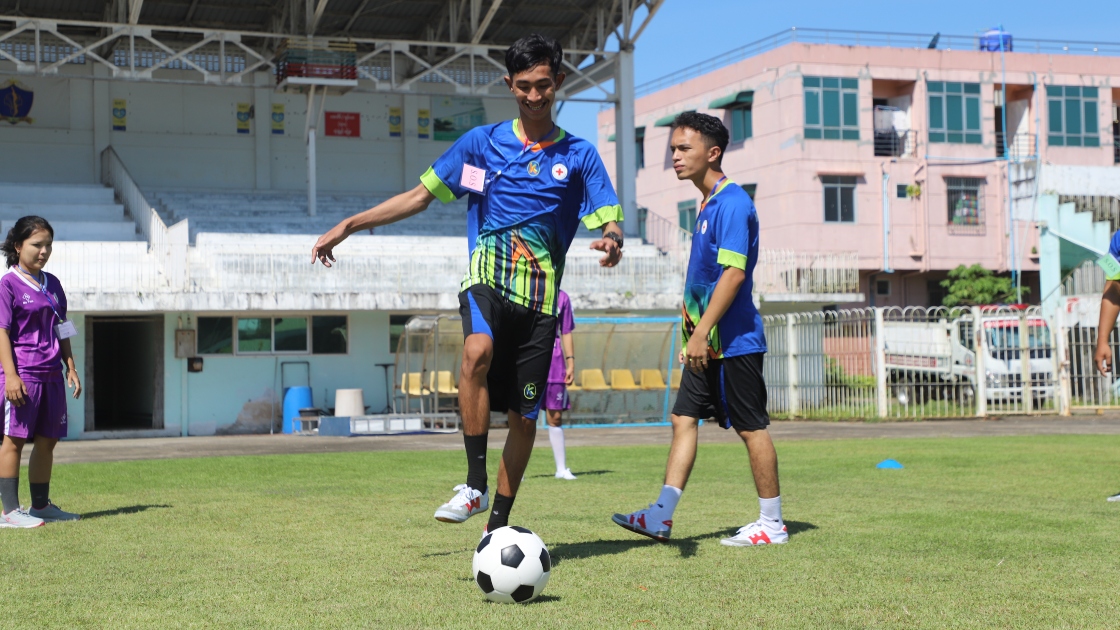 In addition to providing a safe space to play football, the programme facilitated interaction between youth and various community networks. It also encouraged youth to find solutions to the recurring challenges among underprivileged communities.
Jagan Chapagain, Secretary General of the IFRC, said: "This project has helped young people personally transform and contribute to an external ripple of change. They have implemented solutions to the most challenging problems of our time in the form of 72 community-based micro-projects, creating change in their schools, neighbourhoods, families, peers and the broader world. Through the power of sport and humanitarian education, young people have been able to come together, promote non-violence, mutual understanding, inclusion, health and peace in their communities."
A key outcome of the project was the recognition that football has an important role to play in uniting people and promoting inclusion, health, leadership, discipline and teamwork. Both Generation Amazing and the IFRC further recognise that football can be a key catalyst for engaging young people and contributing towards development and peace.
Generation Amazing operates in alignment with the United Nations Sustainable Development Goals, promoting inclusion and gender equality in its football for development programme. The programme's unique methodology teaches life skills, including communication, leadership, teamwork and organisation, and has already reached more than 725,000 youth in more than ten countries since 2010. Generation Amazing aims to reach 1 million beneficiaries by the end of 2022 through the inspiring power of football and working in collaboration with key local and global partners, including the IFRC.
Generation Amazing and the IFRC plan to deliver further projects as a result of their continued partnership until December 2022.
Learn more about the 'Uniting Through the Power of Football' project here.
Click here to learn more about Generation Amazing. For the latest updates, follow @GA4Good on Twitter and Instagram.