20 September 2022
MoU signed by H.E. Hassan Al Thawadi and Matthew Swift in New York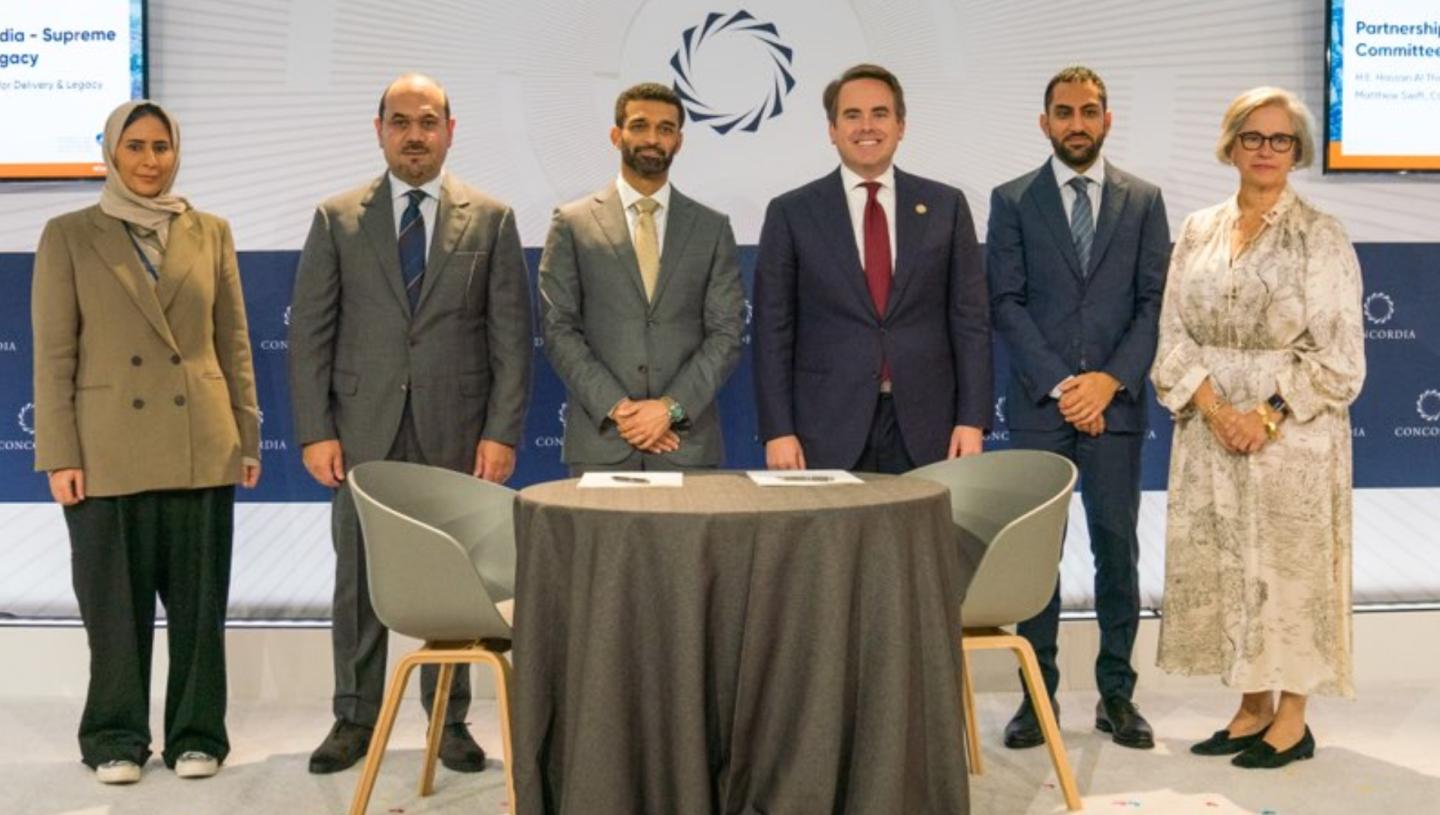 The Supreme Committee for Delivery & Legacy (SC) and Concordia have signed a Memorandum of Understanding (MoU) to share expertise and raise awareness of FIFA World Cup Qatar 2022™ legacy projects.
The MoU was signed during this year's Concordia Summit, which is being held on the sidelines of the United Nations General Assembly in New York. Among the legacy programmes that will benefit from the collaboration are Generation Amazing, the B4 Development Foundation and Workers' Welfare.
H.E. Hassan Al Thawadi, Secretary General, SC, said: "We are very pleased to formalise our strong working relationship with Concordia. Over the years, the summit has been an invaluable platform to share the story of Qatar's FIFA World Cup, which will be a game-changer for our country and region. Over the past decade, our legacy programmes have been busy making a positive impact in Qatar and across the globe. We look forward to working with Concordia as we strive to achieve our legacy goals."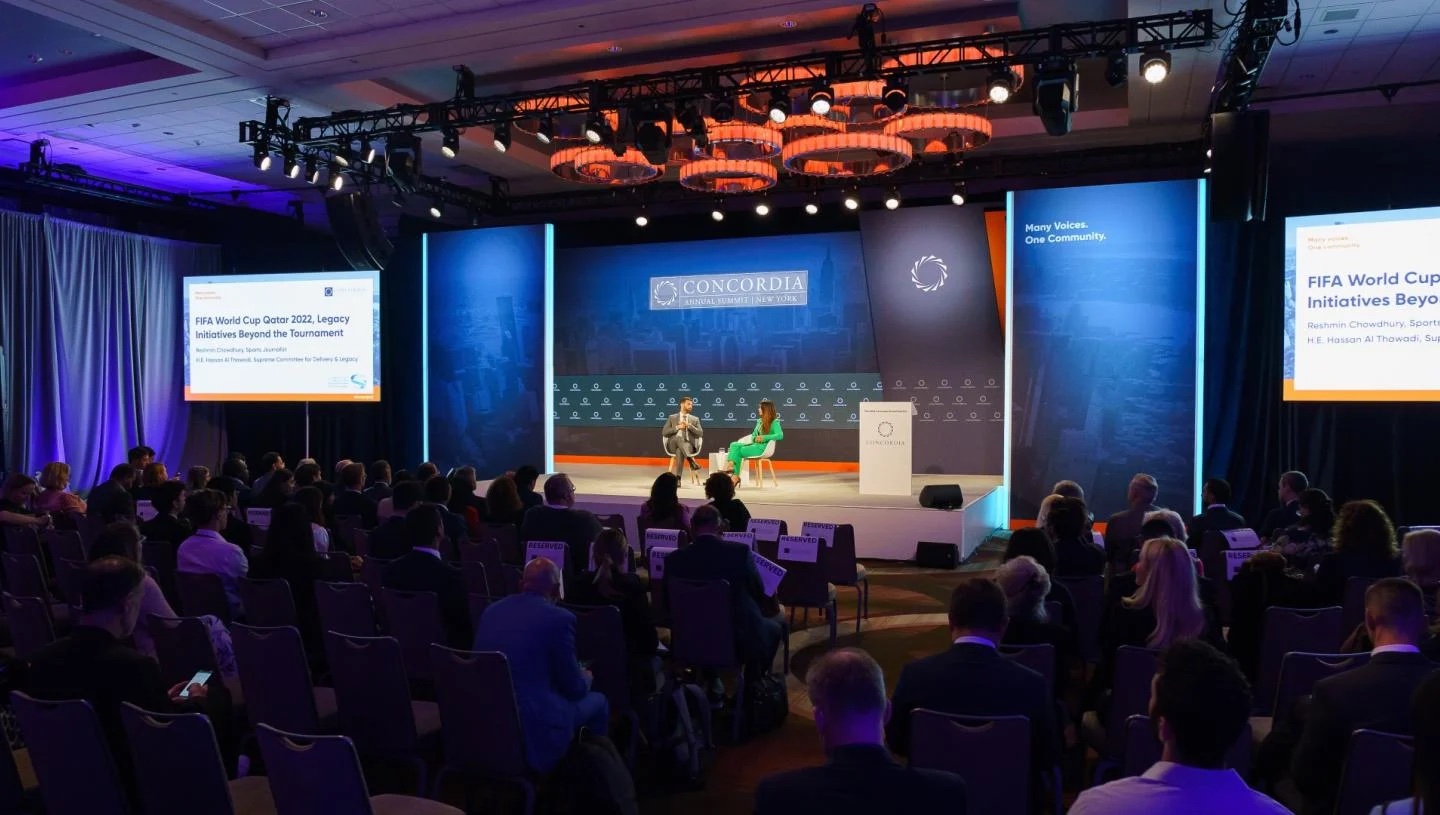 Matthew Swift, Co-Founder & CEO, Concordia, said: "We are delighted to formalise our partnership with the SC and support Qatar in its efforts to deliver meaningful impact through its various legacy programmes. With only weeks to go until the big kick-off, we are confident this edition of the FIFA World Cup will have a hugely positive impact on Qatar, the Middle East region and globally."
Al Thawadi also took part in a fireside chat at the summit titled 'Sports Diplomacy and the Legacy of the 2022 World Cup'. During the session, Al Thawadi outlined sport's power to unite people and nations.
"Qatar 2022 will unite people from all walks of life through their common love for football. It will be a chance for Qatar and the Middle East to share their passion for the beautiful game while giving people the chance to experience a new culture. It will also provide a platform for honest cultural exchanges that can contribute to dismantling stereotypes and misconceptions about the region," said Al Thawadi.
"Sport has the power to inspire and unite people, communities, nations and regions. Key to that is being able to responsibly leverage that power to contribute positively to the world. That is why one of our greatest priorities when we won the bid 12 years ago was to ensure that the FIFA World Cup 2022 leaves genuine lasting social legacies within Qatar, but also globally," he continued.
Al Thawadi highlighted the work of Generation Amazing, which is on track to reach 1 million beneficiaries.
"Since its launch, our human and social legacy programme, Generation Amazing, has been successful in using football as a tool to teach youth and other targeted communities important life skills, like teamwork, leadership and inclusion," said Al Thawadi.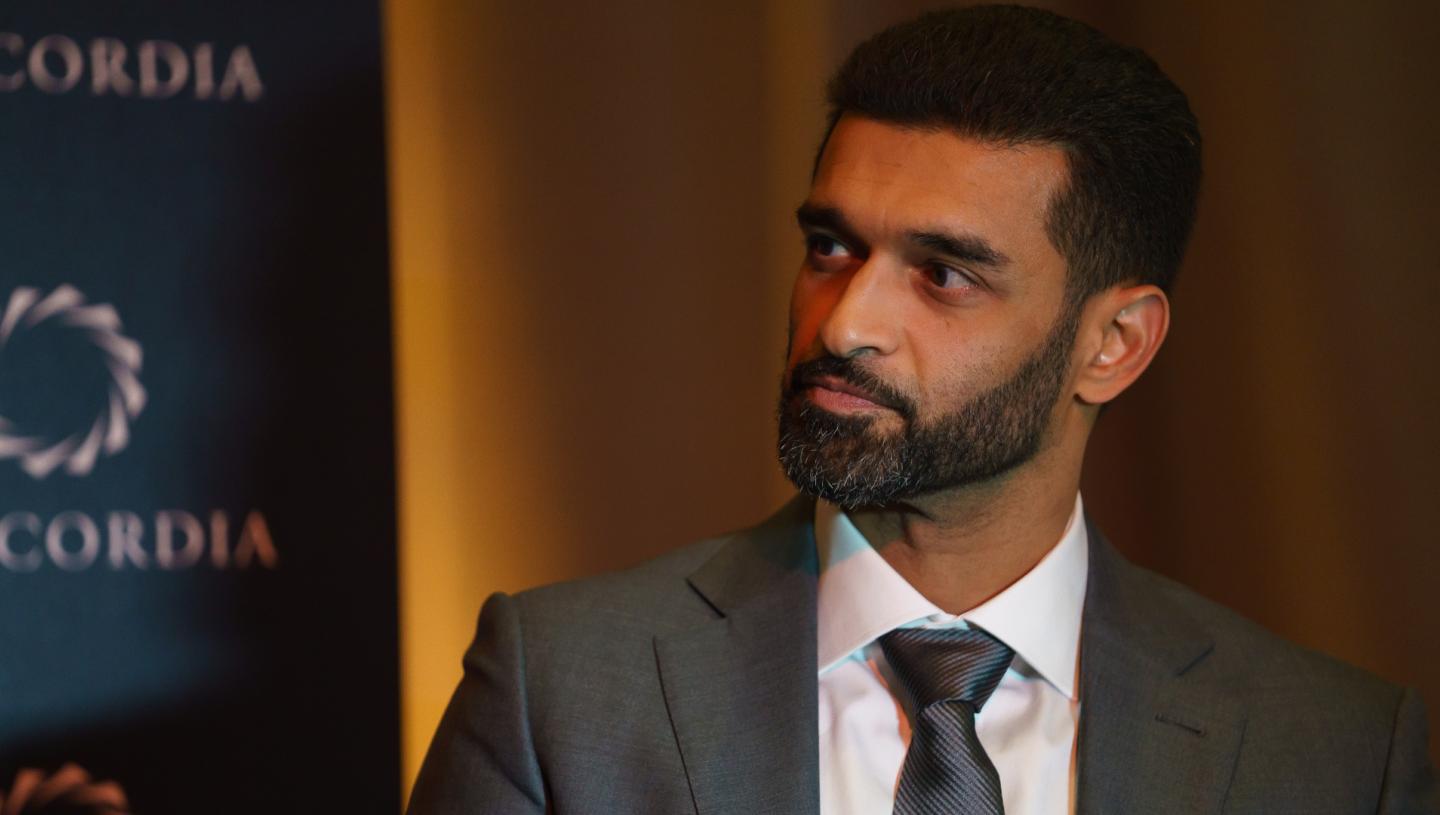 The SC's commitment to drive workers' welfare reforms and implement behavioural science projects to improve the impact of its programmes was also discussed by Al Thawadi.
The SC also participated in other panel sessions during the event. Mahmoud Qutub, Executive Director of Workers' Welfare & Labour Rights, took part in 'The Social and Human Legacy of the World Cup', while Dr Fadi Makki, Director, B4 Development, took part in the 'Using Behavioural Insights at the World Cup' session. Generation Amazing discussed the role of women in shaping its programme and took part in the 'Sports for Development Future' panel. Generation Amazing also participated in a roundtable discussion co-organised by Laureus Sports for Good titled 'Sports for Development and Leveraging Sports Mega Events'.
Launched in 2011, the Concordia Annual Summit is a platform for influential leaders in politics and business which aims to find innovative and meaningful ways to address the world's most pressing issues. This year's summit will cover topics including environmental sustainability, human rights and social progress, innovative technology and more.
Click here to learn more about the 2022 Annual Concordia Summit.