24 November 2022
United 2026 officials meet Qatar 2022 legacy programme chiefs and delegates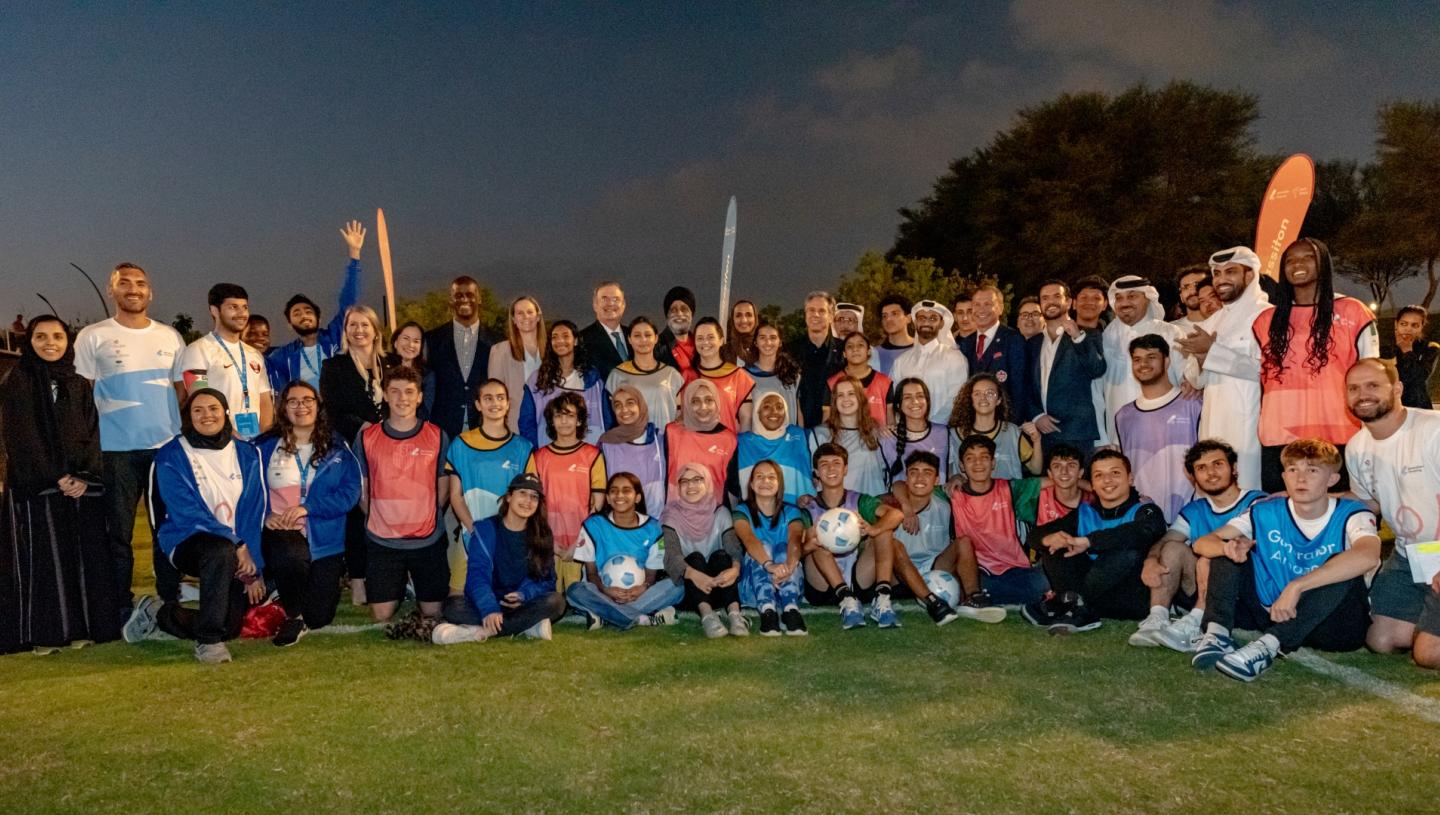 A flagship FIFA World Cup Qatar 2022™ legacy programme – the Generation Amazing Foundation – has been sharing knowledge with officials from the next tournament hosts.
During the Generation Amazing Youth Festival – held on the sidelines of this year's tournament – 30 young people met delegates from Canada, Mexico and the US to take part in 'All In', an inclusive activation which teaches key life skills through football, including teamwork and leadership.
The delegation included H.E. Sheikha Hind Al Thani, Vice Chairperson and CEO, Qatar Foundation; H.E. Hassan Al Thawadi, Secretary General, Supreme Committee for Delivery & Legacy (SC) and Chairman, Generation Amazing Foundation; H.E. Salah bin Ghanim Al Ali, Minister of Sports and Youth; Harjit Sajjan, Canada's Minister of International Development; Marcelo Ebrard, Mexico's Secretary of Foreign Affairs; and Antony Blinken, US Secretary of State.
The event marked the conclusion of this year's festival, with Generation Amazing passing on its learnings to the next FIFA World Cup organisers and outlining how the project had positively impacted more than 1 million people globally over the past 12 years.
Generation Amazing delivers sport for development programmes in alignment with the United Nation's Sustainable Development Goals and Qatar National Vision 2030 to promote sustainability, inclusion and gender equality. It utilises the power of football to teach key life skills, including communication, leadership, teamwork and compassion – particularly in communities in need. Since 2010, Generation Amazing has implemented programmes in 41 countries with a range of partners.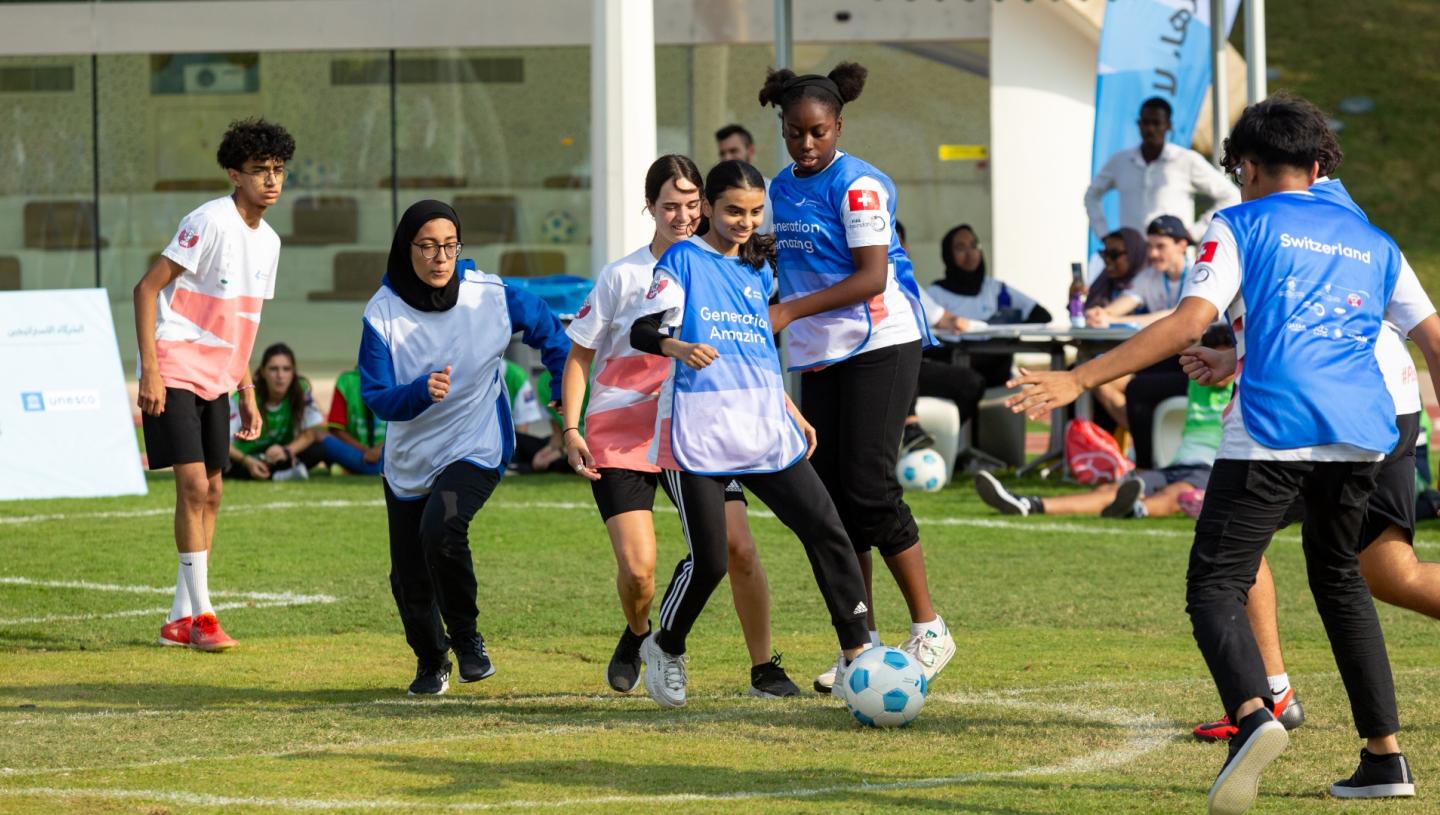 This year's Generation Amazing Youth Festival promoted women leaders in sport, diversity and mutual respect between genders. It provided an opportunity for people to connect and demonstrate support for youth empowerment. The festival also showcased Goal 22 – a year-long student exchange programme which champions sustainable development.
"Of all the programmes that have launched out of this World Cup, and arguably previous World Cups, the Generation Amazing Foundation is the one that has had the strongest global impact," said Al Thawadi.
"We strived for a Qatar 2022 legacy that extends beyond the pitch, one that creates a positive footprint on people's lives and communities, ultimately contributing to a better future for all. In utilising football to advance the UN Sustainable Development Goals, such as inclusivity and gender equality, with youth-focused initiatives globally, Generation Amazing delivers on this legacy beyond the 29 days of the tournament and equips future generations with the skills they need to boost their futures."
More than 300 students took part in this year's Generation Amazing Youth Festival, each representing a competing nation in Qatar 2022. Strategic partners included the Ministry of Sports and Youth, Ministry of Education and Higher Education, Qatar Football Association, Qatar Foundation, Qatar Museums, FIFA Foundation and UNESCO. Sponsors included Qatar Airways, Visit Qatar, Qatar Fund for Development, Qetaifan Projects, QLM Insurance, SDIsports and Hublot.